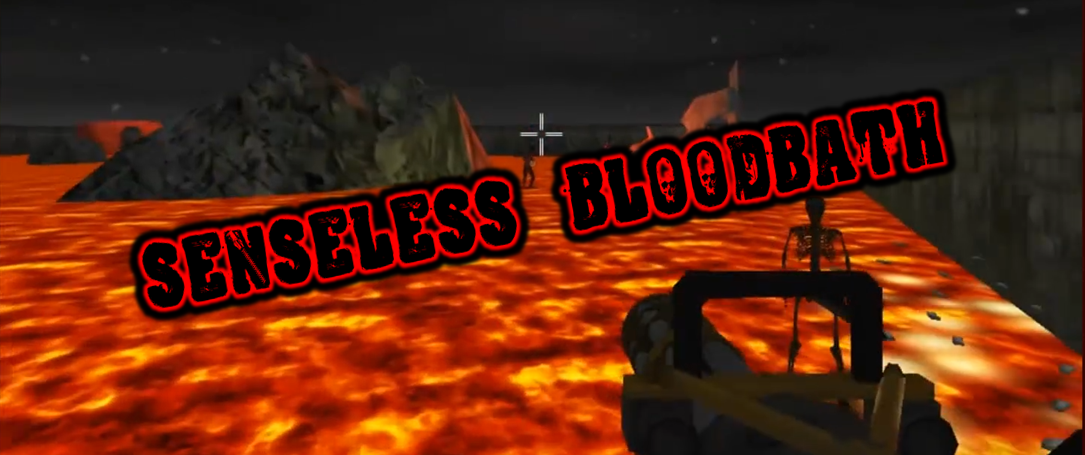 Senseless Bloodbath - Unfair FPSC Game
A downloadable game for Windows
If you're looking for fun, you have come to the wrong place. Leave now. This game is not fun. It is relentless, chaotic, and unfair. It will kick your pansy ass all over the arena and piss on your corpse. You will not enjoy it. Don't even bother downloading it because you cannot handle it. And if you choose to ignore my warnings, I don't wanna see you crying like some bitch baby in the comments about how many times you got whooped. I already told you it isn't going to be fun. Now clench your cheeks and prepare for 3 hellish levels of pain and agony. Or run away like a wuss.
W, A, S, D - move
Mouse - look
Left Click - shoot
Right Click - zoom
Enter - open doors
Space - jump
Shift - sprint
Mouse Wheel - change weapons (some number keys will work too)
Feel free to post gameplay vids with your honest reactions and criticisms. Bash it if you want. Rage if you want. Hell, you can even cry in your vids if you absolutely have to.
This video shows how to beat level 1 easily...
Unzip/unrar the file and open the one titled Senseless Bloodbath. Easy peasy, dude.
Download
Click download now to get access to the following files:
SenselessBloodbath.rar
133 MB
Comments
Log in with itch.io to leave a comment.
Man your game looks cool and fun i will try it xD!
Btw do you have a Twitter account???
Hey thanks! This game has some lag issues so hopefully it won't give you too many problems. It was my 1st attempt at using FPSC and i overloaded the levels. I'm working on a new one that will be more carefully crafted and much more enjoyable. I purposely made this one really difficult but it's definitely beatable. I don't have twitter but I'm probably gonna make one soon.
BTW I CAN'T STOP LAUGHING WITH THE TRAILER XD
Very Fun Game, The Graphics Are Like The Old Times, And It's Look Like The Ultimate Doom Pretty Good Job Man
Hi dude! Absolutely loved your game, although it's not a masterpiece, I quite enjoyed it! Those Full Metal Jacket references where amazing and the main menu music gave this game quite a unique style. On the other hand, it would be nice to have a shotgun (My fav gun in every FPS) and a heavy metal soundtrack. Overall, an enjoyable game!
Here is my gameplay video (Spanish with English subtitles).
I'll keep those suggestions in mind if I do a sequel. I originally had a shotgun in level 2 but replaced it with that gun that has the scope because I thought it might be more useful. And the shotty that was in there wasn't all that great. But I agree, it needs a shotgun. The music in that game is from Preschool Tea Party Massacre. They make some crazy/weird stuff from the myspace days. I added you to my featured channels on youtube because you make great vids and you're the first person who cared enough to actually beat this game. I appreciate your support dude! Thanks for playing and making a vid of it! It was fun and funny to watch. (Sorry for the late reply on here!)
No worries dude, Thank YOU for the support! This means a lot to me and whenever you're ready to start a sequel or a complete new game just let me know. Again, thank you! You really are the best of the best :)
I Got stuck in the loading scree, can't seem load. So, I restart and the same thing happens.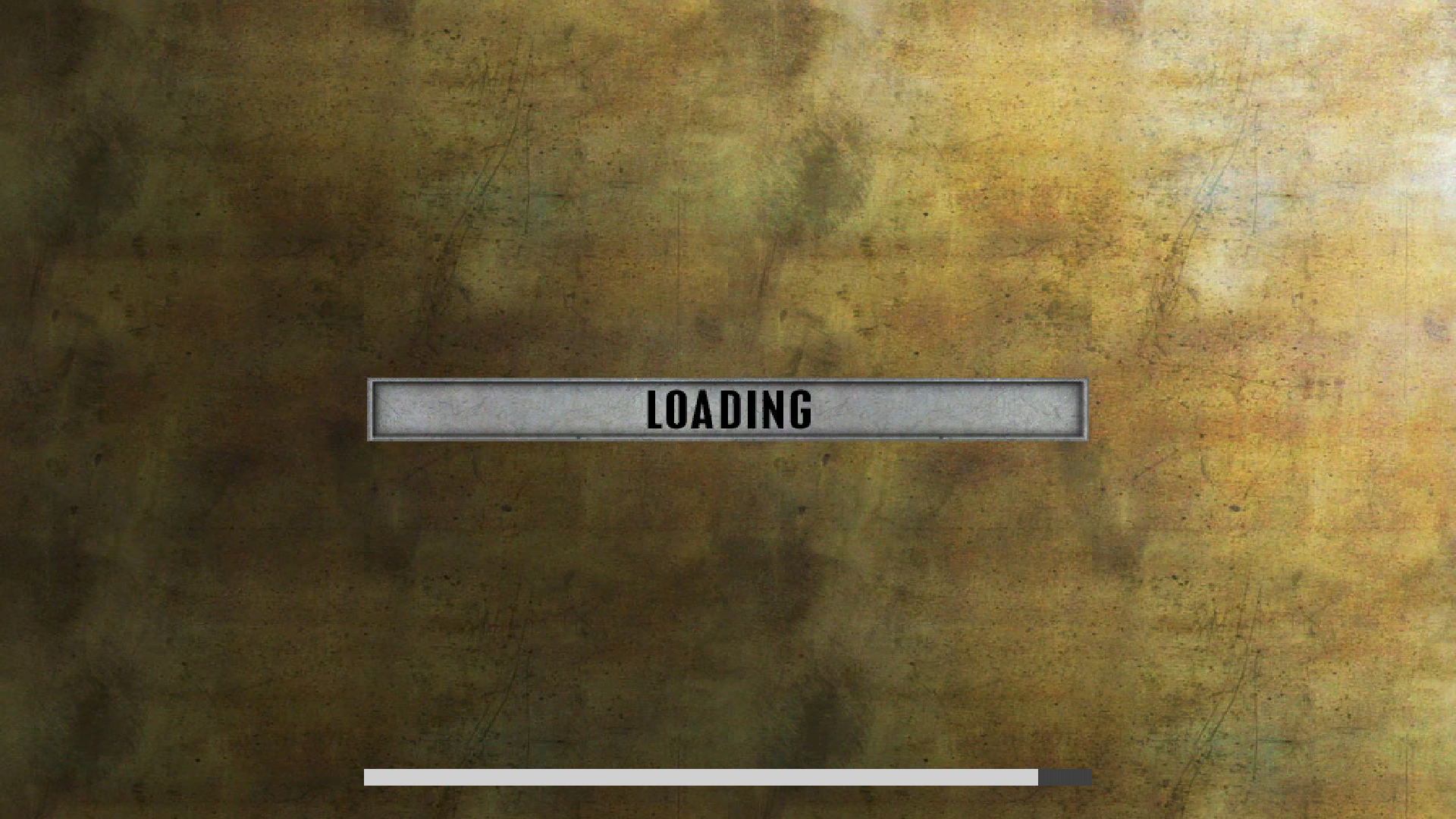 Nevermind, it actually works.
Yeah sorry, dude. It takes a while to load. This was my 1st time using FPS Creator and i overloaded the levels. I didn't realize this thing couldn't handle my vision haha. I thought it could handle insane stuff like some of the junk i made in Unity.
I recommend using Unreal Engine instead, because it perform better and requires no coding!
i didn't realize it didn't require coding. I'll have to check that out. I spent a lot of time on a few games in Unity but i never finished them because i could only do so much with the coding and didn't want to release bad games.
Great game! I barely made it through the first level lol, that guy with the granade launcher waiting you behind the last door was just evil ;-;
Thanks, man! Yeah I did some pretty cheap things with enemy and object placements haha. I tested it a bunch of times while creating it and tweaked things to be pretty annoying.

A good game, but I want to say that this game lags and it's impossible to get there, but the game is very cool, I wouldn't do this<div class="video-container"><iframe style="width: 500px; height: 281px;" src="//www.youtube.com/embed/kTrwS08GJ8s" frameborder="0" allowfullscreen></iframe></div>
I may have to try and tone down that first part. It's the only spot that lags sometimes. I'm not sure what the last half of that means though. I'm brand new to FPSC and couldn't find many options to mess with. I'm more used to Unity.
The best way to deal with the lag is just keep shooting and run to the door. You can make it with minimal kills, but you will need to kill a few of the bigger threats to make it alive. The lag will end in the next room. I will try to fix it though.
I think I fixed the lag. Can you download it again and see if it works for you?